Overview
Attorneys across all of Calfee's numerous practice areas have significant experience representing real estate clients and helping them meet their legal and business needs in a cyclical economy.
Webinars
Webinars
8.20.2020 - Calfee Zoning and ICSC: Challenges and Opportunities of Retail Adaptive Reuse

Hosts Sean Suder (Lead Principal and Founder, Calfee Zoning) and Jocelyn Gibson (Senior Consultant, Calfee Zoning), were joined by panelists Terrence G. Maiden (Chief Executive Officer at Russell Glen and Developer at RedBird), Bobby Boone (Founder & Chief Strategist, &Access) and Charlie Fraas (Vice President, Development, CASTO) for a conversation about the challenges and opportunities of retail adaptive reuse.


---

7.09.2020 – CZ Zonecasts Presents: Single Family Zoning and Equity, the "Minneapolis Experience" With Special Guest Heather Worthington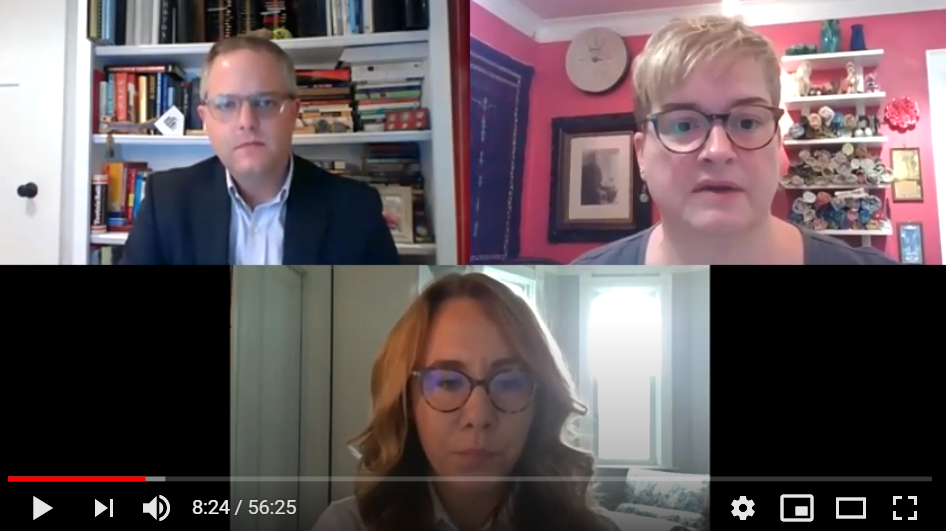 Calfee Zoning's Sean Suder (Lead Principal, Founder) and Jocelyn Gibson (Senior Consultant) were joined by Heather Worthington, former Director of Long-Range Planning for the City of Minneapolis, for a conversation on the evolution of residential zoning in Minneapolis and her perspective on how it is working and her hopes for the future.


---

6.09.2020 – Roundtable Discussion With Cincinnati Mayor John Cranley and Former Mayor Charlie Luken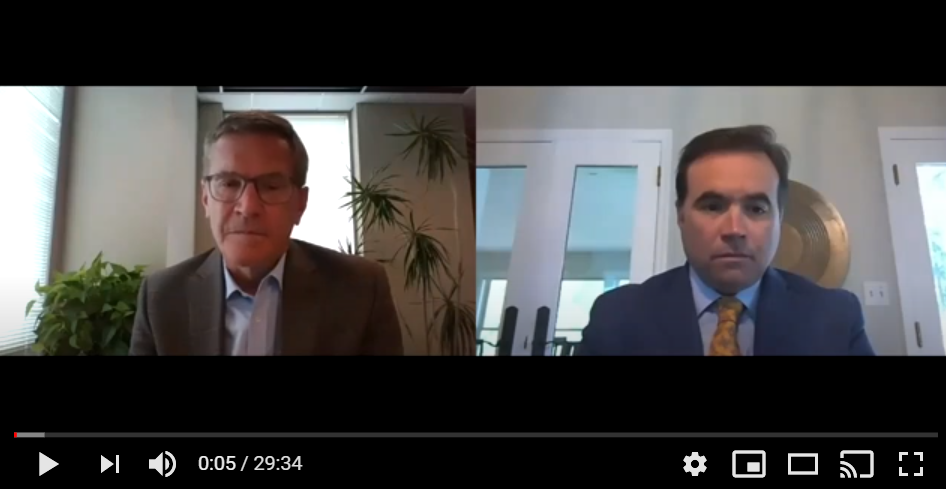 Cincinnati Mayor John Cranley was joined by former Cincinnati Mayor Charlie Luken (Senior Counsel, Calfee Government Relations & Legislation) for a discussion regarding leading through unrest on the heels of a pandemic.
---

5.18.2020 – Neutralizing Financial Distress in the Time of COVID-19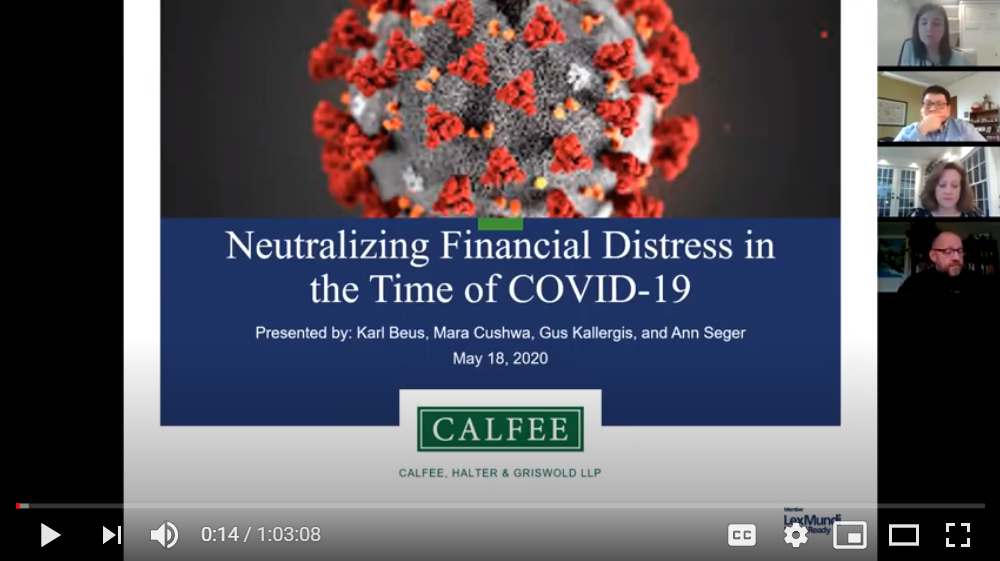 Karl Beus (Chair, Commercial and Public Finance Group), Gus Kallergis (Co-Chair, Business Restructuring and Insolvency Group), Ann Seger (Partner, Commercial and Public Finance Group), and Mara Cushwa (Chair, Real Estate Law Group) hosted a discussion focused on how businesses can best navigate the financial stress that they and their business partners may be experiencing as a result of the COVID-19 pandemic.
News & Events
News
The Best Lawyers in America©

,

08.24.2020

Sun Gazette Newspapers

,

07.31.2020

BG Independent News and Sentinel-Tribune (Bowling Green, Ohio)

,

07.20.2020

Daily Journal

,

07.09.2020

Tysons Reporter

,

07.09.2020

YARD & Company

,

06.03.2020

This Week Community News

,

03.25.2020

Workers' Compensation Emerging Issues Analysis

,

03.10.2020

Cleveland Jewish News

,

11.20.2019

The International Financial Law Review

,

11.01.2019

U.S. News & World Report and Best Lawyers®

,

11.01.2019

U.S. News & World Report and Best Lawyers®

,

11.01.2018