In the News
Calfee, Halter & Griswold LLP is proud to announce its participation in Mansfield Rule 6.0 Certification, committing to a year-long collaboration with Diversity Lab to measure and be held accountable for achieving meaningful progress toward greater diversity, equity, and inclusion.
Mansfield Rule Certification measures whether law firms have affirmatively considered at least 30% historically underrepresented lawyers and professionals (including women and non-binary individuals, underrepresented racial and ethnic individuals, those who identify as LGBTQ+, and those with disabilities) for leadership and governance roles, partner promotions, client development opportunities, and senior-level lateral positions. The certification process focuses on measurement, transparency, and accountability.
Calfee's participation in Mansfield Rule 6.0 Certification will require meeting rigorous diversity, equity, and inclusion goals specified by Diversity Lab, from July 2022 through July 2023.
The firm recently completed its first year of participation in Mansfield Rule 5.0 Certification.
"Participating in the Mansfield Rule 5.0 certification process has encouraged Calfee's leaders to adopt an additional layer of intentionality about key hiring, promotion, and inclusion decisions. Implementing even subtle changes in our firm's collective thought processes has resulted in initial positive outcomes, including a heightened sense of accountability and commitment across the firm," said Kimberly Moses, Partner and Chair of the Diversity, Equity and Inclusion Committee at Calfee, Halter & Griswold LLP.

ABOUT DIVERSITY LAB
Diversity Lab is an incubator for innovative ideas and solutions that boost diversity and inclusion in the legal industry by leveraging data, behavioral science, design thinking, and technology to further develop and test new ideas and research, measure the results, and share lessons learned. Learn more at diversitylab.com.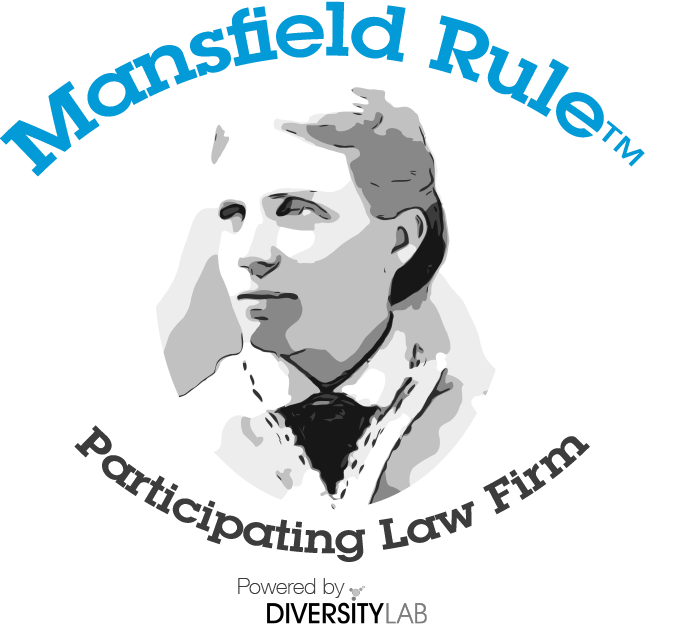 PDF
Media Contact
Susan M. Kurz
Chief Marketing & Client Development Officer
skurz@calfee.com
216.622.8346 (office)
513.502.8950 (mobile)
Subscribe to our Alerts