PDF
A career at Calfee means many things: opportunities, growth, excitement, colleagues, and community. As individuals, we bring to the table a wide range of talents, backgrounds and experiences. Yet, what ultimately unites us is our passion to serve our clients and help them make sound business decisions.
Our attorneys and administrative staff unite across practice areas and offices to work together in a collaborative, collegial and entrepreneurial environment. At Calfee, you'll have the opportunity to do your best work.
Compensation and Benefits
We are committed to hiring and retaining the best talent, which is why we offer a competitive benefits package that includes health, dental and vision insurance plans, HSA, FSA, retirement plans, life insurance, disability insurance, commuter benefits and ample vacation or PTO time.
We understand the importance of work-life integration for our employees. Whether it's for planned commitments or unexpected life events, we offer flexibility to our attorneys and staff so they can shift priorities and focus as needed. Calfee invests in mobile and remote technology to reiterate this commitment.
The No Surprises Act
The No Surprises Act, signed into law as part of the Consolidated Appropriations Act, 2021, establishes federal standards to protect patients with health benefits coverage from surprise medical bills. The Departments of Health and Human Services, Labor and the Treasury finalized the Transparency in Coverage rule which requires health insurers and group health plans to make health plan pricing information publicly accessible. Also, the rule requires publicly available machine-readable files that include in-network negotiated payment rates and historical out-of-network charges for covered items and services. This link provides the required information and updates.
At Calfee, you'll have the opportunity to do your best work.


---

In collaboration with City Visitor Communications, Calfee's Northeast Ohio Relocation Guide provides a wealth of information for those interested in the area but are unfamiliar with the local amenities.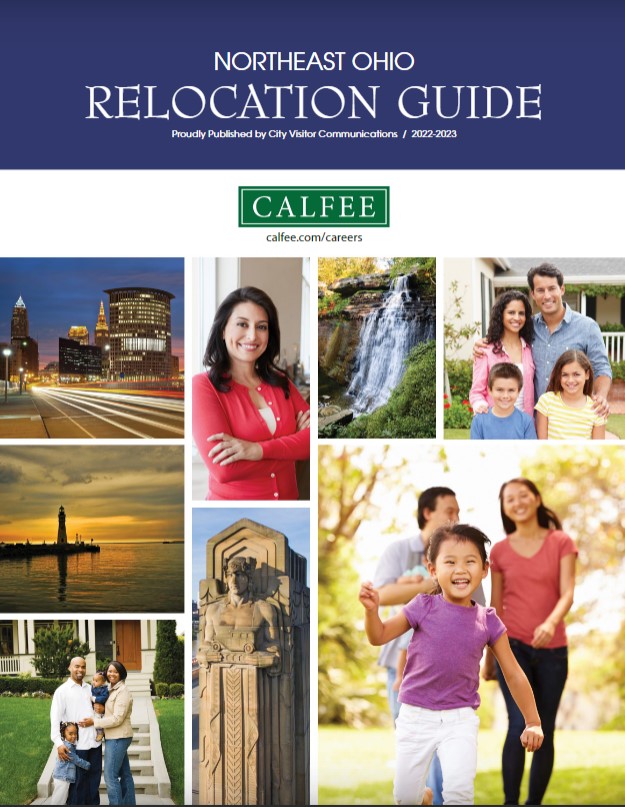 Calfee combines the best qualities of large and small law firms. On the one hand, I have had the privilege of working on multiple transactions involving hundreds of millions of dollars in value, and have been on the other side of the "mega" law firms from New York, Chicago, etc. On the other hand, the firm has supported me and given me the freedom to build a practice that is personally rewarding. It is also a tremendous positive that I am a short walk from most of the firm's leadership, who have an open-door policy and with whom I get to work alongside on a regular basis.
Mike Gall (joined Calfee in 2013 as a lateral Partner)