PDF
While Calfee has embraced traditional best practices employed by project managers for decades, we are proud to be among just 30% of law firms that employ a Certified Legal Project Manager® to ensure our clients receive meaningful, differentiated client service and value.
Calfee's legal project management initiatives are led by Dominic Bonacci, Project Management Professional (PMP)® and Certified Legal Project Manager (LPM), in close collaboration with Calfee's attorneys and supported by the firm's Information Technology and Accounting teams.
By adhering to the "Eight Essentials of Legal Project Management," we are able to deliver greater predictability, a high level of responsiveness and help ensure desired results are achieved – all while helping our clients control their legal costs.
Define and articulate the unique scope of every legal matter: By understanding a client's key deliverables, important milestones and assumptions, we are able to define what success means to each client and work efficiently toward their goals from the outset.
Identify and schedule activities: Once the end goal is defined and confirmed with the client, we then provide a clear path forward by identifying and scheduling the activities needed to reach the desired matter conclusion.
Assign and manage tasks: With the activities outlined, the next step is the transparent distribution of assignments to ensure the right balance between experience, expertise, innovation and the inclusion of fresh ideas to increase productivity, save time and control costs.
Plan and manage the budget: A meaningful legal matter management budget provides a road map charting the best path toward the desired outcome and summarizing the necessary resources – delivering predictability to our clients upfront and regular updates throughout the course of the legal matter.
Assess risks: Legal matters can be complex and mutable. Calfee's LPM road map helps to identify, define, understand and mitigate legal risk, within the context of each client's business risk tolerance profile to help client meet their primary business objectives.
Manage quality: Calfee's client-centric matter management road map maintains focus on delivering the highest standard of quality for the activities that are necessary to meet the stated goal, on time and on budget.
Manage communication: Calfee attorneys strive to employ timely, effective and efficient communication to proactively engage the client in what we are doing – not just provide a recap of what we have already done – enabling a natural flow of collaboration and allowing for real-time adjustments when needed. Calfee's extranet, docketing systems and other communications management tools are regularly employed to support transparent, timely exchanges of information with clients.
Change management: Matters evolve over time, and Calfee's systematic and disciplined approach to matter management enables early identification of changes in a matter's scope, timeline or budget, as well as changes in the client's tolerance for risk or a redefined target outcome. Our change management process supports continuous alignment with our client and the flexibility to change course as needed, and importantly, ensure the client fully understands the impact of course changes upfront to avoid unpleasant surprises.


Calfee Legal Project Management Tools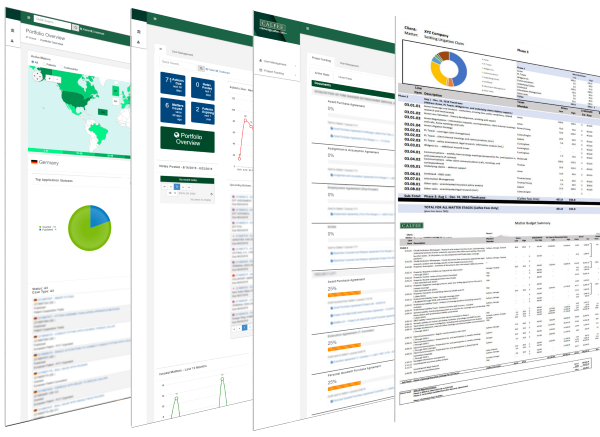 Matter Management Communication Dashboard*
Matter Specific Task-Based Workflow
Calfee Road Map Template (Matter Scope Identification and Change Management)
Actual-to-Estimate Budget Monitoring
Patent and Trademark Portfolio Dashboard*
Workers' Compensation Workflow Management System*
Litigation Docketing System
Intellectual Property Docketing System
*Available for clients' use/access via Calfee's client extranet; extranet screen shots depicted above.


Legal Project Management at Work for Our Clients
The intentional application of LPM methodology and best practices results in successful matter management for Calfee's clients:
Identification and scheduling of matter activities upfront helps a client effectively and efficiently manage insurance coverage requirements: Mid-way through a complicated insurance-related matter, a client's underwriter agreed to cover very specific elements of a multi-faceted

litigation

. As a result of Calfee's proactive, systematic process in setting up the matter initially, all matter activities were clearly identified with task codes, enabling us to quickly categorize covered tasks for the client to submit to their underwriter. What could have been a time-consuming and cost-prohibitive exercise was, instead, a quick sort through the preestablished matter management summary.
Manage communication and budget/scope changes for enhanced predictability for client's high-profile litigation matter: A client facing a high-profile, high-cost litigation matter receives regular reports outlining matter progress, scope changes, and budget data highlighting variances in estimated-to-actual costs, enabling them to deliver updates to their leadership team with confidence and avoiding any surprises when invoices are received. Calfee's easy-to-understand yet robust reports help maintain the client's active oversight of their legal matter and ensure that Calfee team members remain aligned with the client's definition of success even as that definition evolves over the span of complex discovery and litigation preparation.
Budget planning and management provides accurate legal spend forecasting to client using an alternative fee arrangement: A client seeking cost predictability to resolve a critical legal issue related to how they deliver services to their customers worked with Calfee's client team to develop an alternative fee arrangement (AFA) tailored to maintain a consistent cost per hour over the life of the matter. By applying legal project management disciplines, the Calfee team has been successful in assigning the right attorney to the right task and delivering high-quality work product required for success at the constant rate agreed to in the AFA.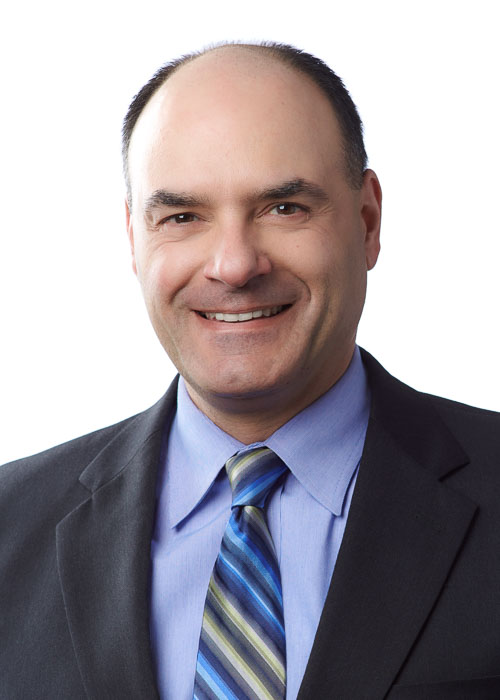 Dominic Bonacci, PMP, LPM
Legal Project Manager
216.622.8658
dbonacci@calfee.com