PDF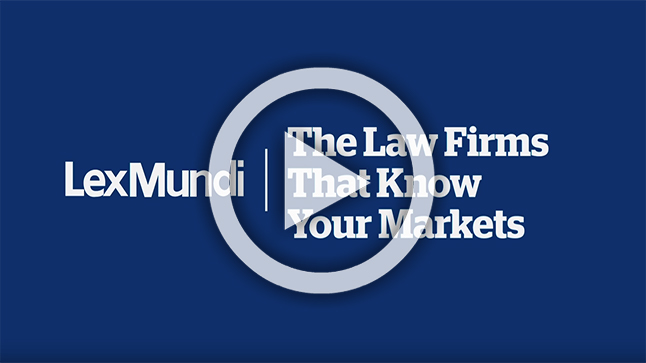 Calfee is the exclusive member firm in Ohio for Lex Mundi – the world's leading network of independent law firms with in-depth experience in 125+ countries worldwide.
As part of the Lex Mundi global network, we can provide our clients with preferred access to more than 22,000 lawyers around the world – all from a single point of contact. Individually, each Lex Mundi member firm is a leader in its local market. Collectively, Lex Mundi firms provide global legal resources with unmatched depth and breadth. Working with other Lex Mundi firms, we are able to seamlessly handle our clients' most challenging cross-border transactions and disputes.
We are proud to be a founding member of this leading organization, using the organization to extend our global reach and that of our clients since 1989.
To learn more about Calfee's membership in Lex Mundi and how it can benefit your business, please contact Jennifer L. Vergilii, Partner and Co-Chair of Calfee's Corporate and Finance practice group.