PDF
Calfee's administrative staff members are vital to the success of the firm. Our business professionals share our attorneys' high standards and commitment to helping our clients. We look for and hire team players who bring talent, initiative, excellence and a dedication to delivering exceptional client service, to serve our internal and external clients.
At Calfee, we understand that our individual differences contribute to our collective success through enhanced creativity and innovation. Our attorneys and staff strive to maintain our collaborative and respectful culture, which has been a point of pride for the firm for generations.
Our administrative staff includes members from the following departments:
Accounting and finance
Attorney recruiting and professional development
Docket
Human resources
Information governance
Information technology
Knowledge management
Legal administrative assistants
Legal project management
Marketing and client development
Office services
Paralegal services
Records management
---

In collaboration with City Visitor Communications, Calfee's Northeast Ohio Relocation Guide provides a wealth of information for those interested in the area but are unfamiliar with the local amenities.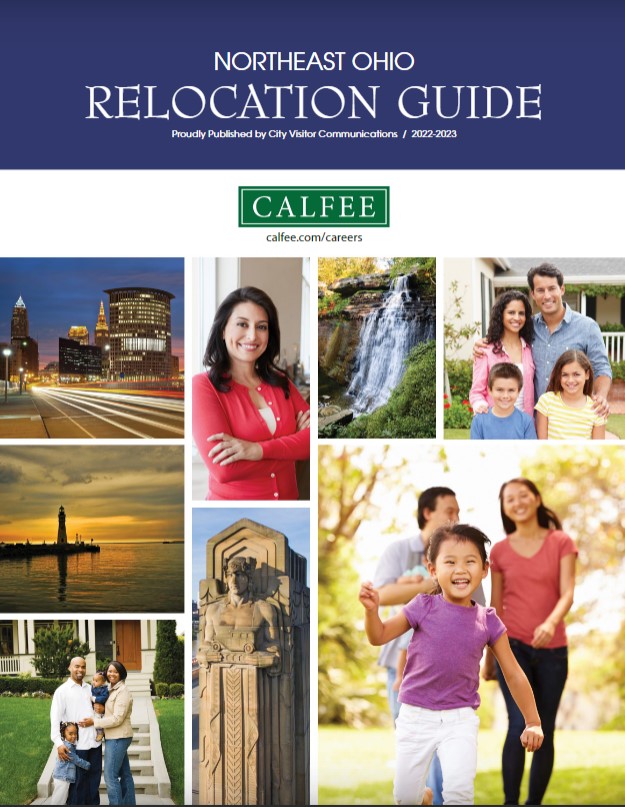 Calfee is a dynamic partnership that has continually evolved along with its clients since 1903 and is well positioned for its next 100 years. The support system fostered by the firm has spurred my professional progression and ability to consistently deliver well-reasoned guidance to my clients.
Michael Hurley, Partner