Overview
The Public Law litigators at Calfee provide counsel on matters of public contract awards, zoning litigation and variance applications, municipal utility disputes, and statutory and constitutional challenges to legislation.
Our lawyers have extensive experience representing municipalities, municipal utilities, hospitals and corporate enterprises involved in litigation, administrative proceedings and arbitration in a wide range of matters, including Open Records and Sunshine Law issues, class actions, civil rights, property maintenance concerns, construction disputes, Home Rule, and employee and officer removal matters.
In addition, we also particularly focus on matters involving tort immunity of public officials, inter-governmental disputes and litigation between public and private bodies.
Noteworthy
Chambers USA 2022 Band 3 Ranking in Litigation: General Commercial (Ohio)
For well over a decade, our Litigation group and individual litigation attorneys have been ranked and recognized by Chambers USA. Chambers USA researchers noted that the team "Frequently advises on plaintiff and defense-side commercial litigation matters, offering considerable strengths in securities, product liability, antitrust and construction disputes. Also offers experience in criminal litigation, defending a range of individuals and businesses facing regulatory enforcement actions. Acts for clients in sectors including healthcare, financial services and manufacturing."
A client interviewed by Chambers USA researchers commented, "The entire team provides outstanding legal services."
U.S. News – Best Lawyers® "Best Law Firms" Rankings
Calfee was selected for inclusion in the 2023 "Best Law Firms" rankings by U.S. News – Best Lawyers in numerous Litigation practice areas.
Benchmark Litigation Rankings
Calfee was selected for inclusion by Benchmark Litigation 2023 as a Highly Recommended Law Firm in Dispute Resolution in Ohio. Additionally, 16 of Calfee's Litigation attorneys have been ranked by Benchmark Litigation as "Litigation Stars" in the U.S. (National), Midwest, and Ohio and as "40 & Under Honorees."
Professionals
Professionals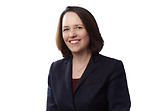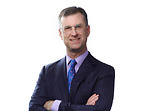 Co-Chair, Energy and Utilities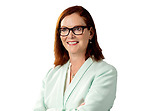 Experience
Experience
Represented successful bidders on numerous public contract awards in litigation to upset awards, including construction contracts and lease awards.
Represented city at trial and on appeal seeking millions of dollars in premium overcharges from Bureau of Workers' Compensation. City of Cleveland v. Ohio Bur. of Workers' Comp., 8th Dist. Cuyahoga No. 105604, 2018-Ohio-846.
Successfully defended municipalities and state agencies in litigation challenging awards of public construction contracts and bidding procedures.
Defended municipalities in litigation attacking enactment and enforcement of zoning ordinances.
Defended municipal water utility and municipal electric utility in separate class actions alleging improper use of utility revenues.
Developed legal strategy to obtain court approval of regional storm water management plan.
Won defense verdict in jury trial of wrongful arrest and excessive force claims by civil rights plaintiff against multiple police officers and municipality involving use of K-9 police dog.
Obtained summary judgment and recovery of attorney fees against multiple plaintiffs and their counsel on federal and state claims against public employer and officials of reverse sex and race discrimination, hostile work environment, and intentional infliction of emotional distress. Hout v. City of Mansfield, 550 F.Supp.2d 701 (N.D. Ohio 2008).
Representation of major public employer in sexual harassment investigation and termination of senior officer without litigation or compensation.
Represented property owners in class action against Ohio Department of Natural Resources to obtain declaration of their rights regarding ownership and use of the shores of Lake Erie. State ex rel. Merrill v. Ohio Dept. of Natural Resources, 130 Ohio St.3d 30, 2011-Ohio-4612, 955 N.E.2d 935.
Advised and represented numerous municipalities in employee and officer removal matters.
Regularly defend political subdivisions against tort and federal civil rights claims.
Represented municipalities on state tort claims arising from maintenance of sewer systems, streets, sidewalks, and other facilities.
Services
Services
Public contract award challenges and defenses
Zoning litigation and variance applications
Eminent domain litigation on behalf of both municipalities and property owners
Statutory and constitutional challenges to legislation
Open Records and Sunshine Law issues
Civil rights litigation, including Section 1983 actions
Election litigation, including election contests
Challenges to governmental fees and charges
Removal of public officers and employees
Public construction litigation
Tort litigation
PDF
Related Industries/Sectors

"The entire [Litigation] team provides outstanding legal services."
Client comments from Chambers USA