PDF
Ohio has been hailed as the newest destination for tech and other industries. Intel Corporation's investment of $20 billion to construct new leading-edge chip factories in Central Ohio will inspire other businesses to expand existing operations and open new operations in the state.
As a full-service law firm, Calfee, Halter & Griswold has been helping businesses and other entities with their legal needs in Ohio since 1903.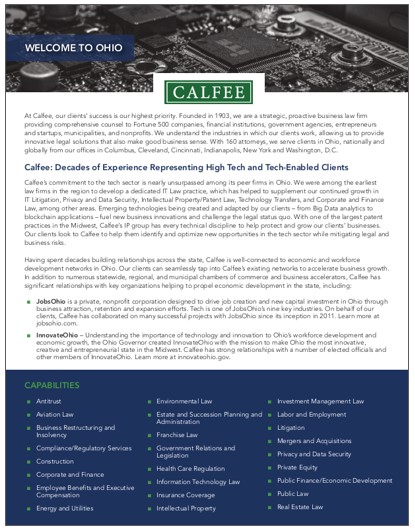 Select the image above to view/download a PDF of Calfee's "Welcome to Ohio" piece.

Calfee provides in-depth legal resources to assist companies with their legal and government relations needs from our three offices in Cleveland, Columbus, and Cincinnati with support from our additional offices in New York, Washington, D.C., and Indianapolis.
We have developed a detailed "Guide to Doing Business in Ohio," which provides more than 100 pages of specific legal information critical to companies with new operations or plans to expand operations in the state.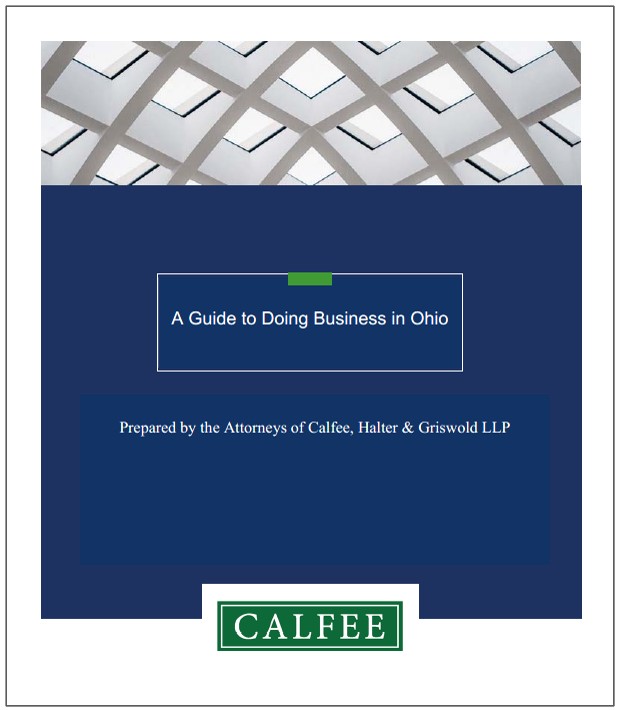 Select the image above to request Calfee's comprehensive "Guide to Doing Business in Ohio."
For immediate assistance with a legal or government relations issue, please contact one of the Practice Group Chairs listed below or call us at 1.888.CALFEE1.