Speaking Engagement
The Union Club of Cleveland | 1211 Euclid Avenue, Cleveland, OH 44115
| 6:00 - 8:00 p.m.
Event Sponsor: United Way of Greater Cleveland
On January 25, 2023, Michael W. Bowen, Partner with Calfee's Government Relations and Legislation practice group, will speak on a professional development panel titled "Civic Engagement 101," an event hosted by United Way of Greater Cleveland's Emerging Leaders and presented by the Boler College of Business at John Carroll University.
The panel discussion will focus on the importance of civic engagement and volunteerism throughout all phases of your career. Panelists will include young professionals as well as C-suite executives from across industries to share their experiences and unique perspectives on the topic.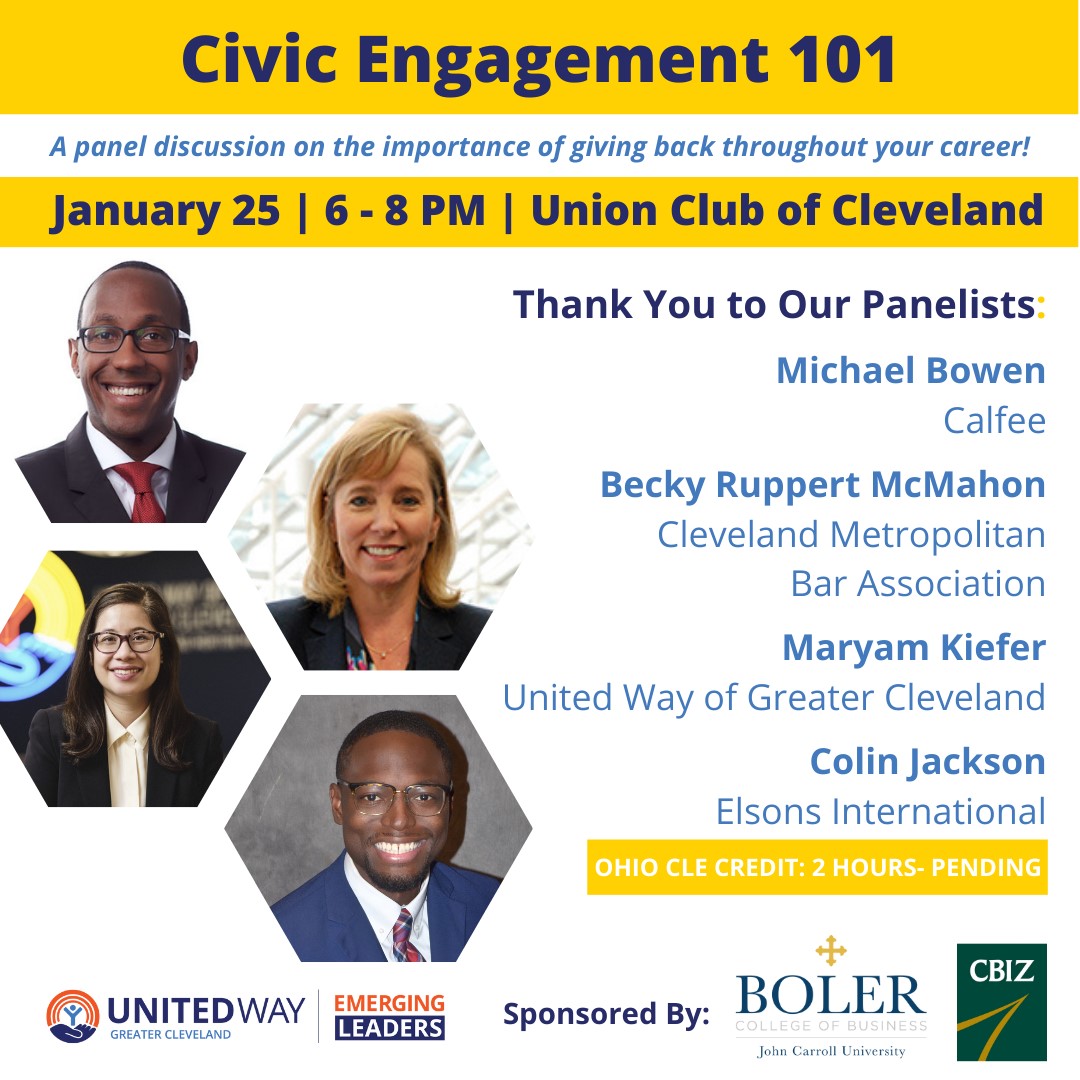 Register for the event. Tickets include appetizers, drink tickets, networking, and panel discussion.


*The United Way has applied for 2.0 hours of Ohio Continuing Legal Education credit (pending approval) for participants seeing CLE credit.