Webinar
| 9:00 - 10:30 a.m.
Event Sponsor: Calfee, Halter & Griswold LLP
Calfee's Labor and Employment and Workers' Compensation attorneys covered the issues employers face amidst the continuing COVID-19 pandemic and beyond.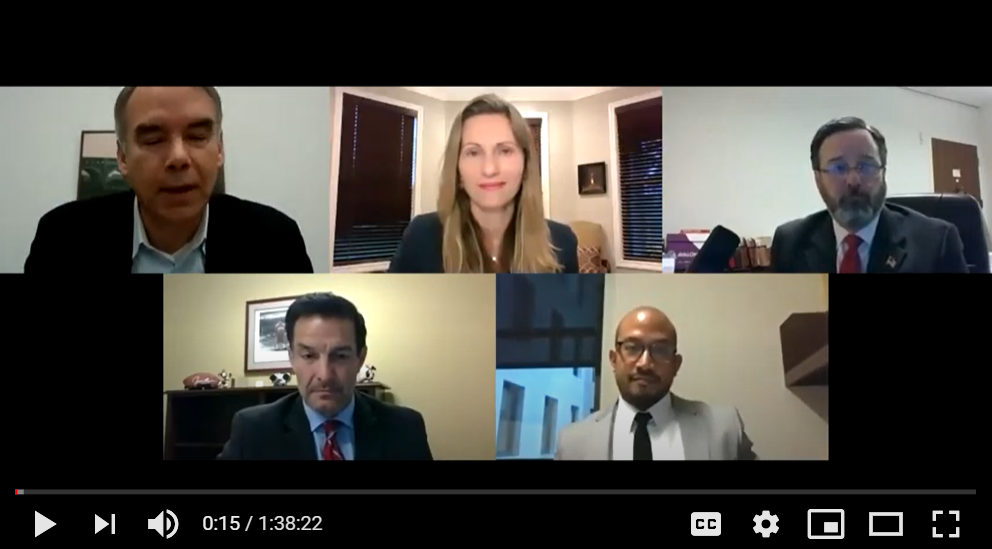 View a transcript of this webinar.


Topics Included:
Recurring Issues Managing COVID-19 (Jennifer Colvin)
Best practices for returning employees to in-person work
Managing personnel and the physical workplace with respect to COVID-positive employees
Administering benefit entitlements under the Families First Coronavirus Protection Act in connection with the Family Medical Leave Act and the Americans with Disabilities Act.
Planning for Mandatory COVID-19 Vaccinations (Jason Dejelo)
Whether employers can require employees to be vaccinated
Some of the legal nuances associated with employers that implement a mandatory vaccination policy, including employee requests for medical exemption under the ADA or for religious exemption under Title VII as well as state laws and government agency positions on vaccination requirements
Alternative approaches for employers to consider, short of an across-the-board mandatory vaccination policy.
2020 Ain't Over Yet . . . Potential Workplace Disruptions and the National Labor Relations Act (Todd Palmer)

This presentation examined four different types of workplace disruptions, which employers have faced or may face in 2020 (listed below), and we will consider the employer's response to those disruptions under the National Labor Relations Act:
Walkouts over COVID-19 safety
Walkouts over social justice issues
Dress-code issues
Offensive speech in the workplace.
Ohio's New COVID-19 Civil Immunity Law (Ray Tarasuck)

This discussion examined the various aspects of the "Immunity Statute" as it applies to both the general business community and healthcare community as well as a discussion on the somewhat bumpy road House Bill 606 took to becoming a law.
PDF
Professionals
Practices/Industries