Webinar
Event Sponsor: Calfee, Halter & Griswold LLP
Calfee attorneys K. James Sullivan (Partner, Insurance Recovery practice) and Larry Wilcher (Of Counsel, Business Restructuring and Insolvency practice and Commercial Lending practice; former General Counsel of Bass Pro Group, LLC and Dollar General Corporation) were joined by Marsh's Mac Nadel, (U.S. Retail/Wholesale, Food & Beverage Industry Leader), Carl W. Patchke, Esq. (Senior Casualty Claims Advocate) and Mary Anne Mullin (Senior Management Liability and Cyber Claims Advocate) for a discussion of COVID-19 insurance claim and coverage strategies for retail and restaurant businesses.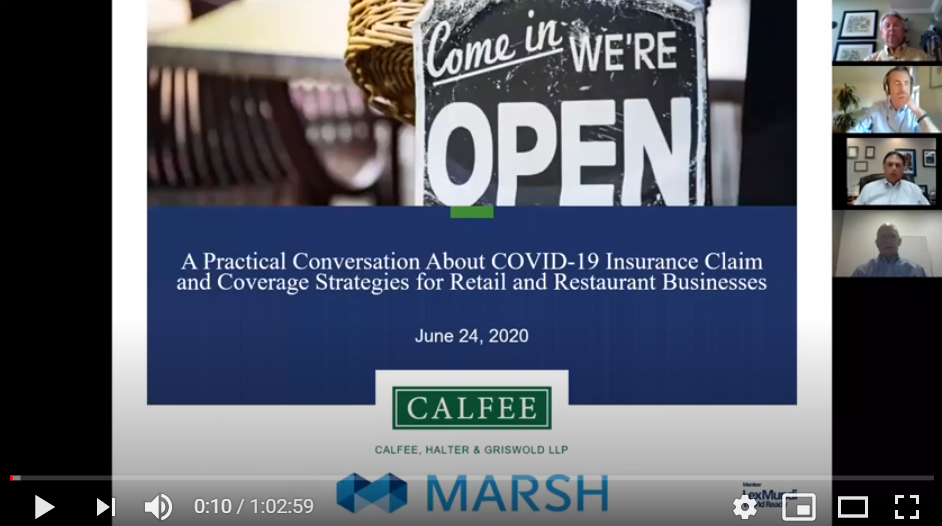 Watch the full webinar recording.
View a transcript of this webinar.
PDF
Professionals
Practices/Industries