Client / Community Events
2020 Northeast Ohio Summit on Diversity in the Legal Profession
The firm hosted its inaugural 2020 Northeast Ohio Summit on Diversity in the Legal Profession with the support and participation of the Leadership Council on Legal Diversity (LCLD). Calfee clients, business and legal leaders, law students, and law school leaders in Northeast Ohio attended. LCLD President, Robert Grey, served as Keynote Speaker and panel facilitator for this event, which featured 12 panelists from local law schools, corporate legal departments and law firms. Topics included: "Following the Legal Pipeline – A Deep Exploration of What's Working and What Needs To Be Fixed To Achieve Equity, From Law School Application Through Hiring" and "Equalizing Opportunities for Diverse Lawyers – Tearing Down Barriers and Actively Facilitating Achievement."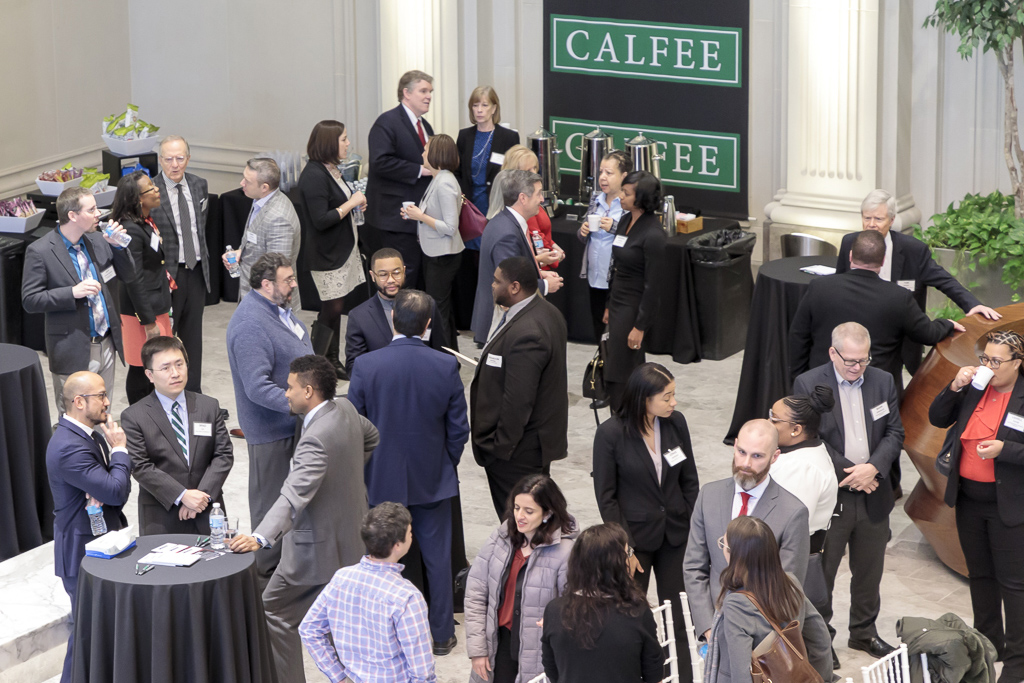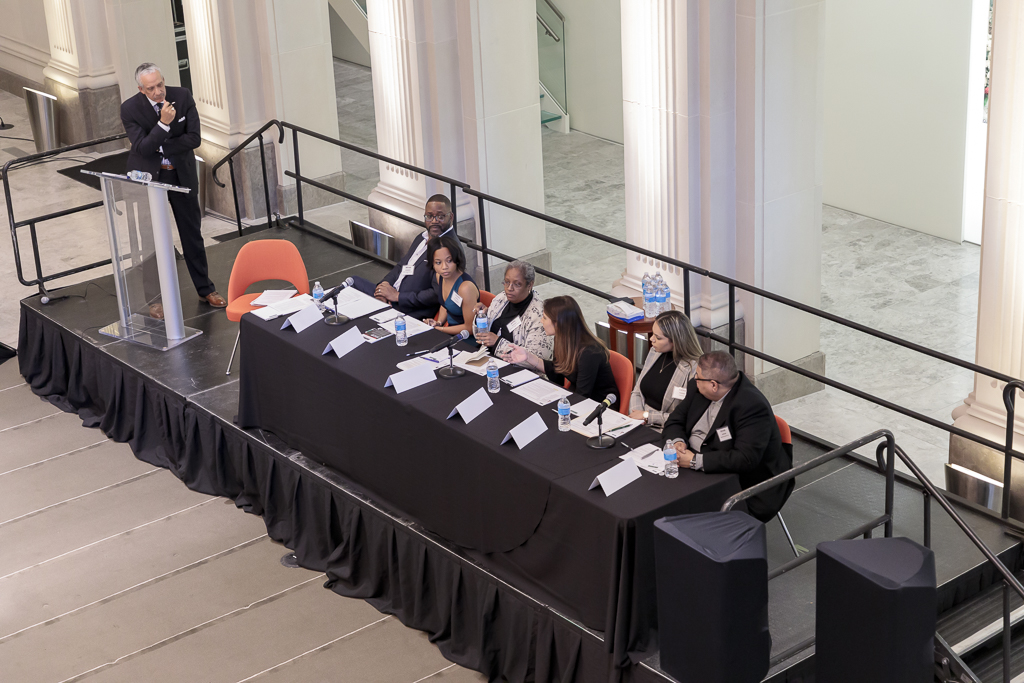 "BLACK YOUTH [Avant-garde]" Art Exhibit Displayed in Calfee's Cleveland Office
Calfee commissioned Shooting Without Bullets to curate an art exhibit to be displayed in Calfee's Cleveland office during the month of February. The "BLACK YOUTH [Avant-garde]" exhibit was conceptualized by several African American youth artists associated with Shooting Without Bullets, a for-impact, nonprofit organization that works to eliminate systemic barriers that prevent young black and brown youth from thriving. Utilizing an art-as-activism model, the organization develops and elevates the youth artistic voice in order to shift policy, perspective and culture.
The artistic activism exhibit was specifically curated for display in Calfee's Cleveland building, and it portrayed what black and brown youth are looking forward to in the next decade in connection with revered black history. The exhibit visualized the six intellectual faculties of memory, imagination, perception, intuition, will and reason. Drawing upon African-American history and Avant-garde art, the work sought to broaden society's understanding of the lived experiences of youth of color in Cleveland and connect their bold artistic activism to artistic movements of the past that pushed boundaries of creativity, ideas and society. Images from the exhibit can be found below. (BLACK YOUTH [Avant‐garde] Exhibition by Shooting Without Bullets. Photo credit: Rustin McCann)
Calfee employees and families were invited to attend the art exhibit opening reception for the Shooting Without Bullets' teen artists and their families and friends. Five young artists who contributed their commissioned artwork for the "BLACK YOUTH [Avant-garde]" exhibit took to the podium to explain their artistic vision and toured the exhibit with reception guests.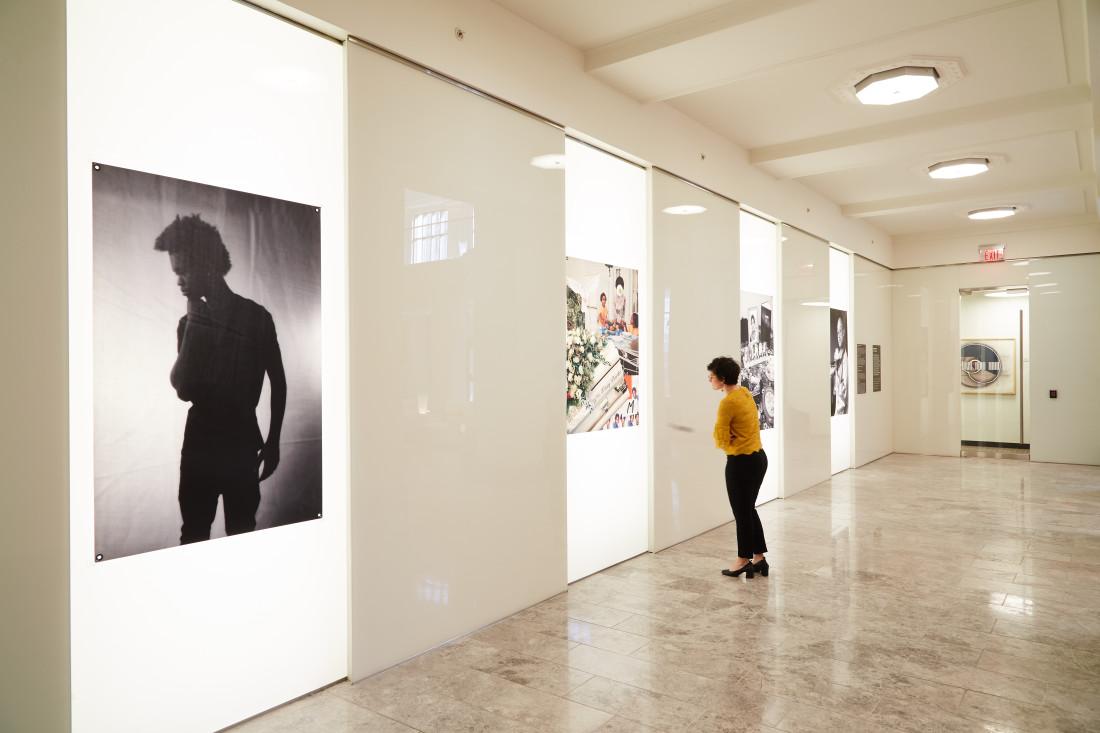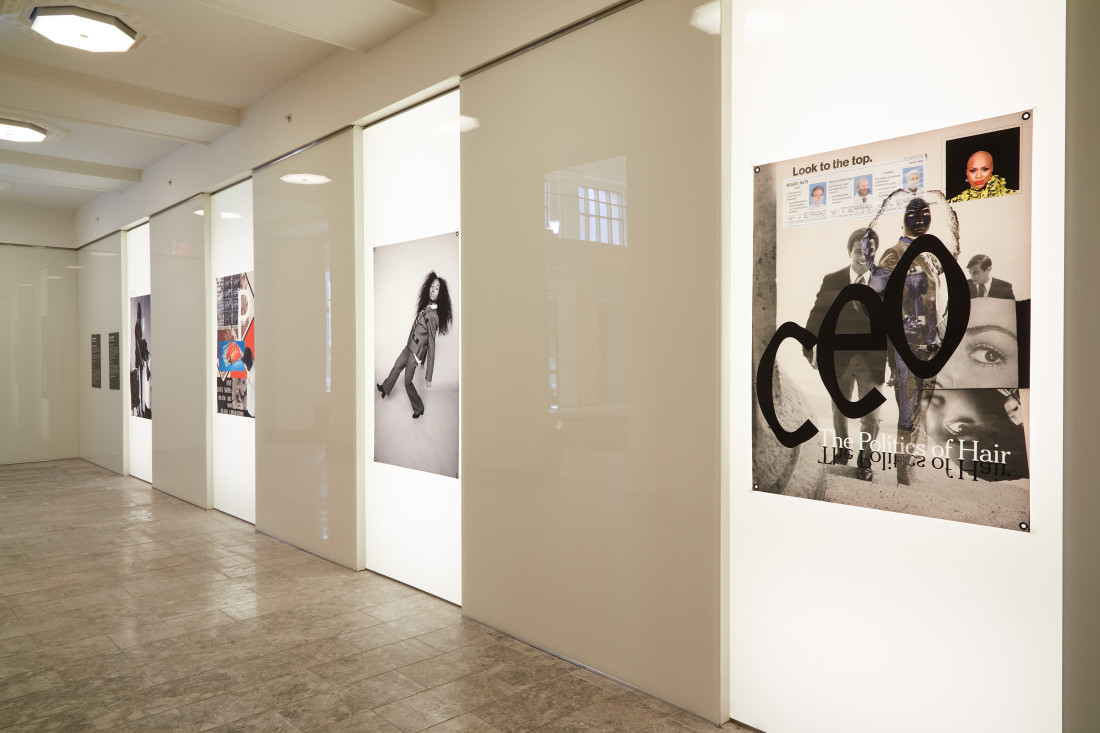 Internal Programming
"UNDEREXPOSED" Documentary Viewing
Calfee welcomed Amanda D. King, J.D., Founder and Creative Director of Shooting Without Bullets and co-producer of the documentary, "UNDEREXPOSED," to join the firm for a Black History Month lunch program held in Cleveland and simulcast to all of Calfee's offices. The program featured the viewing of the 20-minute documentary short, "UNDEREXPOSED," which brings visibility to the black youth perspective in Cleveland and chronicles the lives of 10 teen artists as they find solace in art-making and performing as members of Shooting Without Bullets. In addition, Ms. King and several of the youth artists who were featured in the documentary, shared their experiences with the Calfee audience and answered questions about their organization, its mission, and their experiences as artists in Cleveland.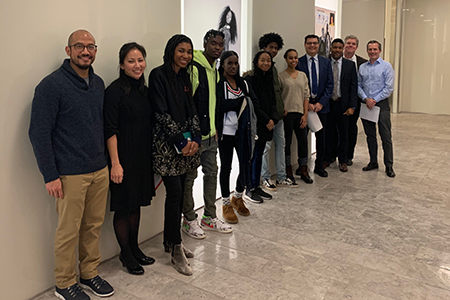 Calfee "Friday Jeans for Charity"
Calfee attorneys and staff "purchase" a pass each month in order to wear jeans to work on Fridays. Money collected from the jeans pass purchases are always donated to a charity chosen by members of the firm. In honor of Black History Month 2020, the firm's "Friday Jeans for Charity" contributions for the month of February were donated to Shooting Without Bullets to help support their mission to eliminate systemic barriers that prevent young black and brown youth from thriving.
Additional Programming
In addition to the Black History month client events and internal programming, Calfee held several Diversity & Inclusions programs throughout the year, including Listening Sessions with attorneys and staff during the protests of police violence and demonstrations for racial equity in June of 2020, and Affinity Group meetings throughout the year. These programs were sponsored by Calfee's Diversity & Inclusion Committee in conjunction with the firm's Human Resources department.
For additional information on Calfee's diversity and inclusion activities and commitments, please contact our Diversity & Inclusion Committee Chair, Kimberly Moses.