On September 15, Ohio Governor Mike DeWine signed into law House Bill 606, the COVID-19 Immunity Bill, which grants temporary qualified immunity to healthcare workers as well as general temporary qualified immunity to individuals, businesses, schools, governmental entities and religious entities from civil lawsuits arising from the COVID-19 pandemic. The much-anticipated law will go into effect on December 13, 2020, and provides the above-referenced immunity from potential causes of action that may arise from March 9, 2020 (the date of the Governor's Executive Order declaring an emergency) through September 30, 2021.
  
In general, the new temporary law provides businesses, individuals, schools, governmental entities and religious entities with immunity from civil liability for injury, death or loss to a person or property when that loss is based in whole or in part upon exposure to, or the transmission or contraction of certain viruses, including the virus that causes COVID-19. This immunity does not apply if it can be established that the exposure or transmission was as a result of reckless conduct, intentional misconduct, or willful or wanton misconduct by the defendant. The law also is quite clear that governmental orders, recommendations or guidelines do not create a legal duty that could be used to establish liability in a civil lawsuit. The new statute also includes a presumption that any such government order, guideline or recommendation is not admissible as evidence in order to establish a legal duty or new cause of action.   
 
For healthcare workers, the new law grants temporary immunity from tort liability and professional discipline for services provided that result in injury, death or loss as a result of and in response to the Governor's declared emergency. This immunity covers actions or omissions and decisions related to the provision of healthcare services as well as actions resulting from compliance with an executive order or director's order. This immunity, however, does not cover conduct that constitutes a reckless disregard of the consequence or intentional or willful or wanton misconduct on the part of the healthcare workers. Moreover, for disciplinary actions, conduct that is considered to constitute gross negligence is not provided immunity.
 
Calfee first explored the issues and potential provisions of House Bill 606 in a webinar on June 15, 2020, during the Ohio Senate's consideration of the bill, with the Chairman of the Senate Judiciary Committee, Senator John Eklund. The roundtable discussion with Senator Eklund and Calfee attorneys provides insights on how the bill was being developed and why proponents believe it is necessary during this extraordinary period. You can view the roundtable discussion below. The enacted bill and supporting materials can be found on the website of the Ohio General Assembly.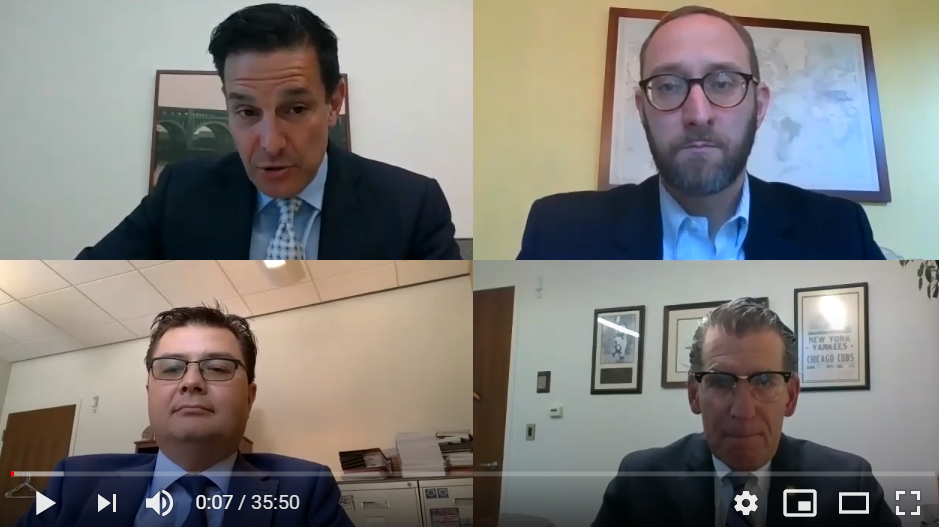 ---
For additional information on this topic, please contact your regular Calfee attorney or one of the attorneys listed below.