In the News
Cleveland Metropolitan Bar Association
Brandon E. Brown, Calfee Litigation group attorney, joined Louis Stokes Scholars Program Co-Chair Jzinae Jackson in discussing their experiences as Louis Stokes Scholars alumni and currently as co-chairs of the successful program that is helping to change lives as it increases diversity in the legal industry. Cleveland Metropolitan Bar Association and Cleveland Metropolitan Bar Foundation Past President Carter Strang led the February 19, 2023, discussion with Brandon and Jzinae for the CMBA's "My BarStory" video podcast episode, which may be viewed here: https://www.youtube.com/watch?v=fYeO5Jy3scw.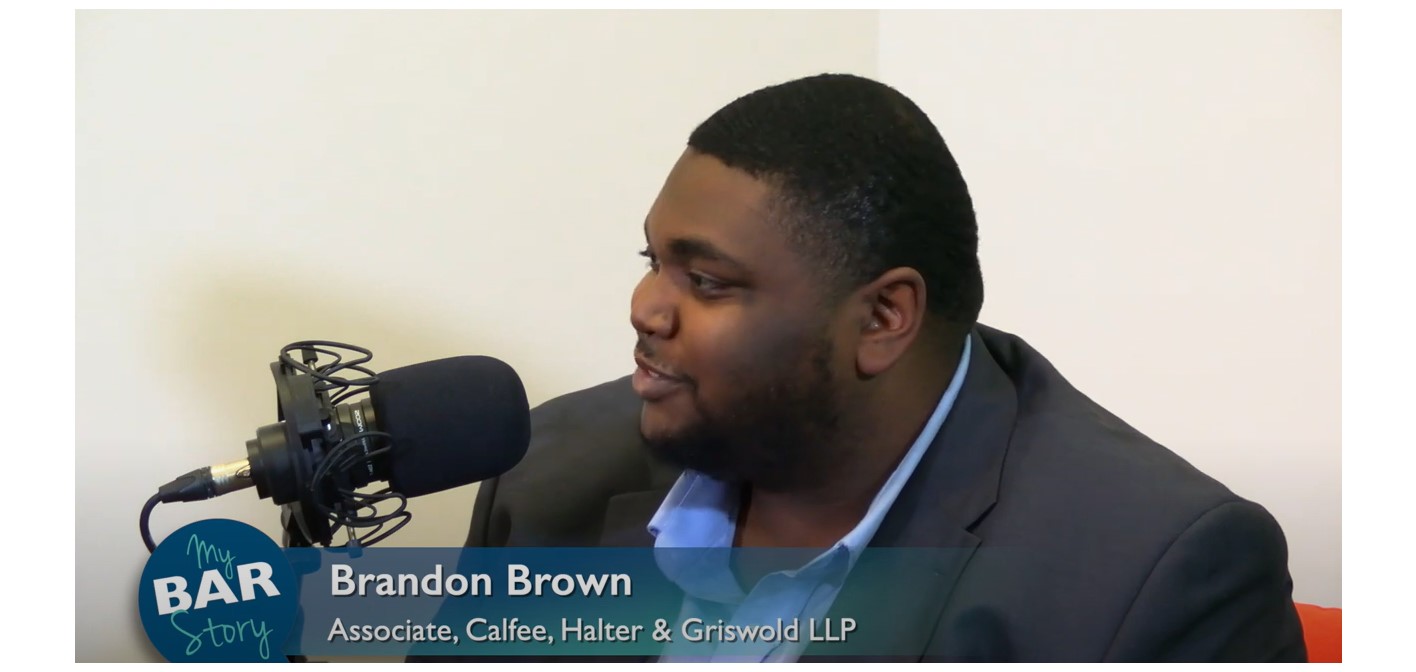 The Louis Stokes Scholars Program is a diversity pipeline internship program created to provide Cleveland, Ohio-area high school graduates with an opportunity to gain experience in the legal community.
In addition to serving as Co-Chair of the Louis Stokes Scholars Program, Brandon also serves as First Vice President of the Norman S. Minor Bar Association and as a member of Cleveland's Civilian Police Review Board. Brandon leads the Calfee Inclusion Network affinity group and serves on the firm's Diversity, Equity, and Inclusion Committee.
PDF
Media Contact
Susan M. Kurz
Chief Marketing & Client Development Officer
skurz@calfee.com
216.622.8346 (office)
513.502.8950 (mobile)
Subscribe to our Alerts
Professionals