Calfee NOW
12.16.2020
On episode 15 of Calfee NOW, Raymond Tarasuck, Senior Counsel with Calfee's Government Relations & Legislation practice group, spoke with Cleveland City Councilman Kerry McCormack (Ward 3).
Topics Discussed Included:
A detailed breakdown of each area Councilman McCormack represents: Tremont, Ohio City, The Stockyards, and Downtown.
Councilman McCormack's role as Chair of the Health and Human Services Committee and the important work he is doing.
The importance of working with grassroots organizations and neighborhood leaders in order to get the message out about taking the COVID-19 vaccine.
How much potential Cleveland and Northeast Ohio have and how the region can be even better coming out of the COVID-19 pandemic by focusing on health, job growth and reducing poverty.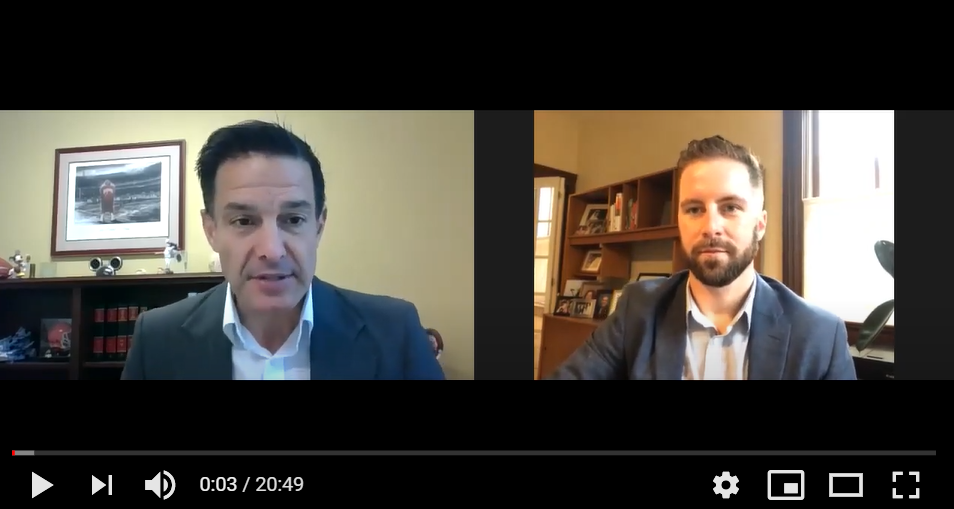 PDF
Media Contact
Susan M. Kurz
Chief Marketing & Client Development Officer
skurz@calfee.com
216.622.8346 (office)
513.502.8950 (mobile)
Subscribe to our Alerts
Professionals
Practices/Industries