Webinar
07.09.2020
Event Sponsor: Calfee Zoning
Single-family zoning makes up the majority land use in American cities. This predominant development pattern has crowded out other uses, such as multi-unit and mixed uses, which may have resulted in inefficiencies, higher cost of living, and racial and economic inequities. The city of Minneapolis has been a leader in the movement away from single-family zoning. Calfee Zoning's Sean Suder (Lead Principal, Founder) and Jocelyn Gibson (Senior Consultant) were joined by Heather Worthington, former Director of Long-Range Planning for the City of Minneapolis, for a conversation on the evolution of residential zoning in Minneapolis and her perspective on how it is working and her hopes for the future.
Heather Worthington founded Worthington Advisors in early 2020 after serving as the Director of Long Range Planning for the City of Minneapolis. Heather led Minneapolis's innovative and groundbreaking Comprehensive Planning process in 2018/2019. Previously, she served as Ramsey County's first Deputy County Manager, where she led the Economic Growth and Community Investment service team. With more than 20 years of leadership experience in local government organizations, including City Administrator of Falcon Heights and Assistant City Manager of Edina, Heather is committed to seeking authentic community engagement and leading racial equity efforts to strengthen communities that have experienced disparities and disinvestment.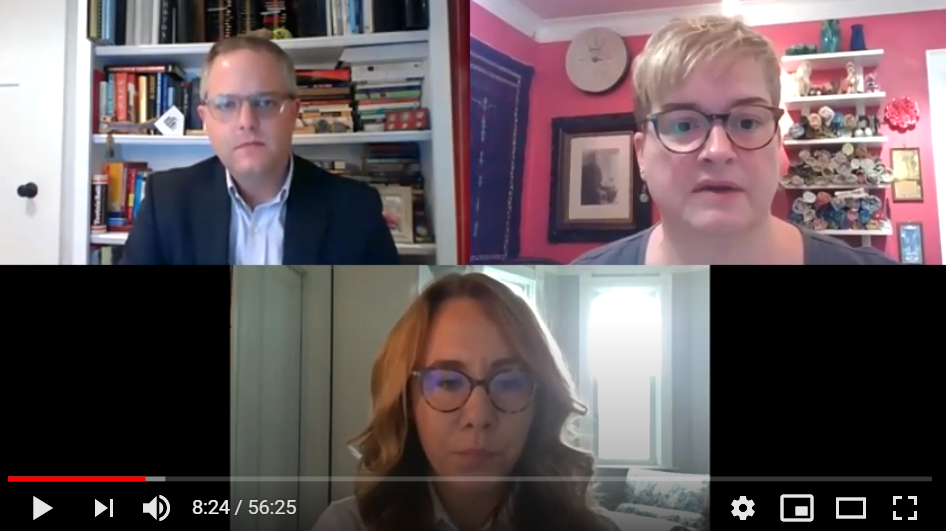 Watch the full webinar recording.
---
Calfee First Alerts, webinars and other educational content are intended to inform and educate readers and participants about legal developments and are not intended as legal advice for any specific individual or specific situation. Please consult with your attorney regarding any legal questions you may have. With regard to all content including case studies or descriptions, past outcomes do not predict future results. The views expressed by speakers are not necessarily the views shared by Calfee's attorneys or other professionals.

Although some of our Calfee Zoning professionals are also attorneys who may be separately engaged to provide legal representation in states where we are licensed to practice law, Calfee Zoning is not a law firm. Calfee Zoning professionals do not provide legal representation or services and are not engaged in the practice of law in any jurisdiction. Engaging us does not form an attorney-client relationship and, as such, the protections of the attorney-client relationship do not apply. If you wish to create an attorney-client relationship, you are encouraged to contact an attorney of your choosing. Calfee Zoning is an affiliate of Calfee Strategic Solutions LLC, which is a wholly owned subsidiary of the law firm of Calfee, Halter & Griswold LLP.
PDF
Professionals
Practices/Industries